Revised March Menu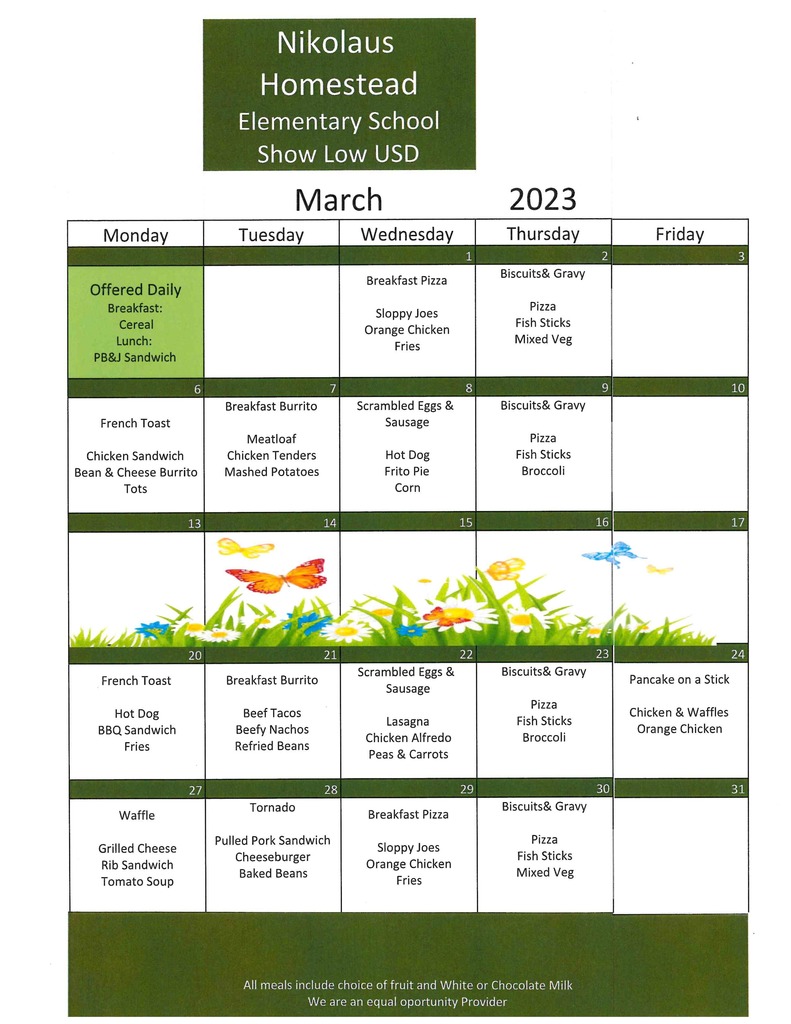 Letter from the Superintendent Re: Snow Make Up Days.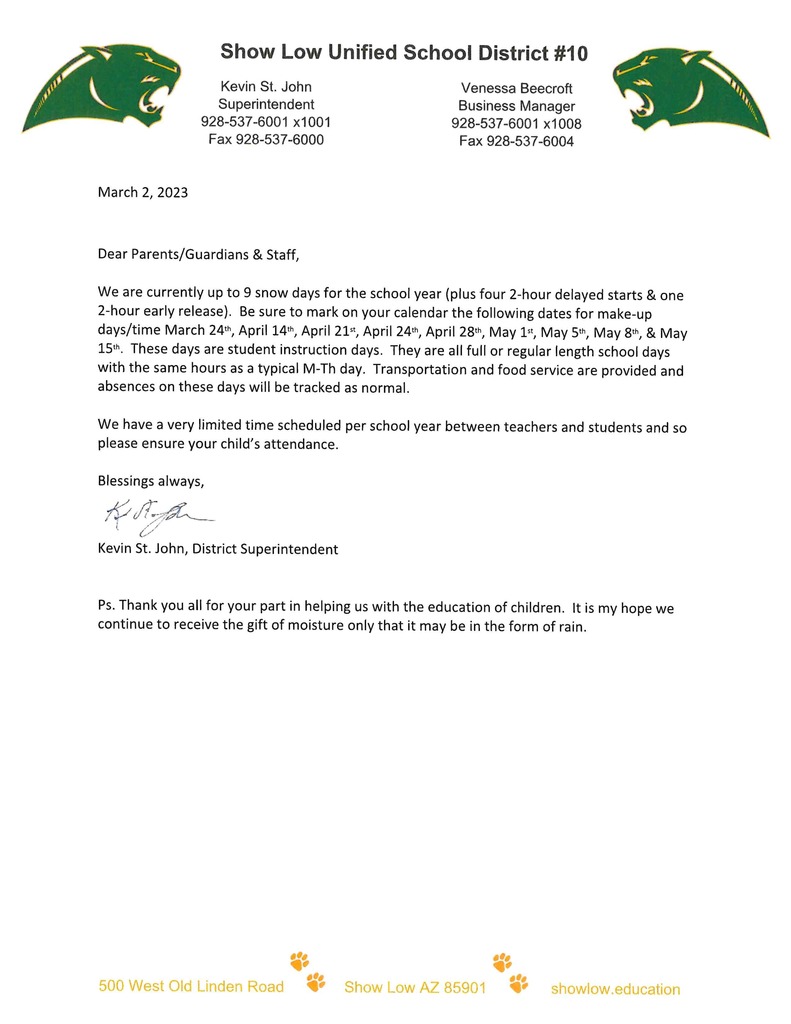 March 2023 Menu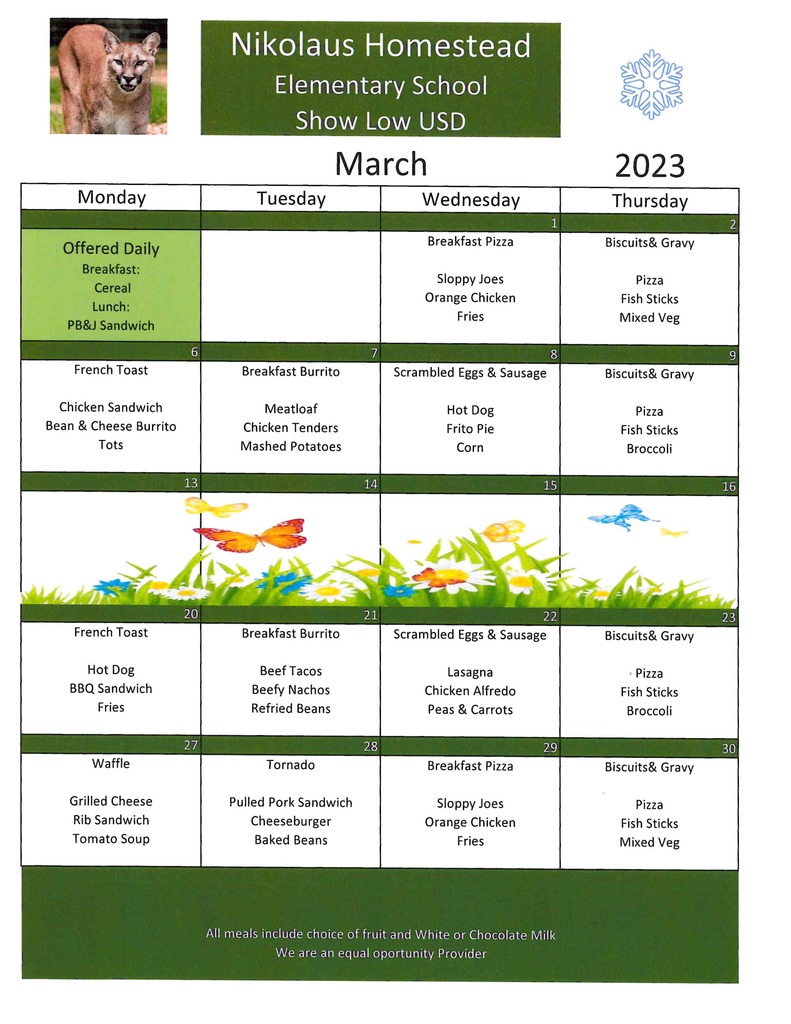 March 2023 Newsletter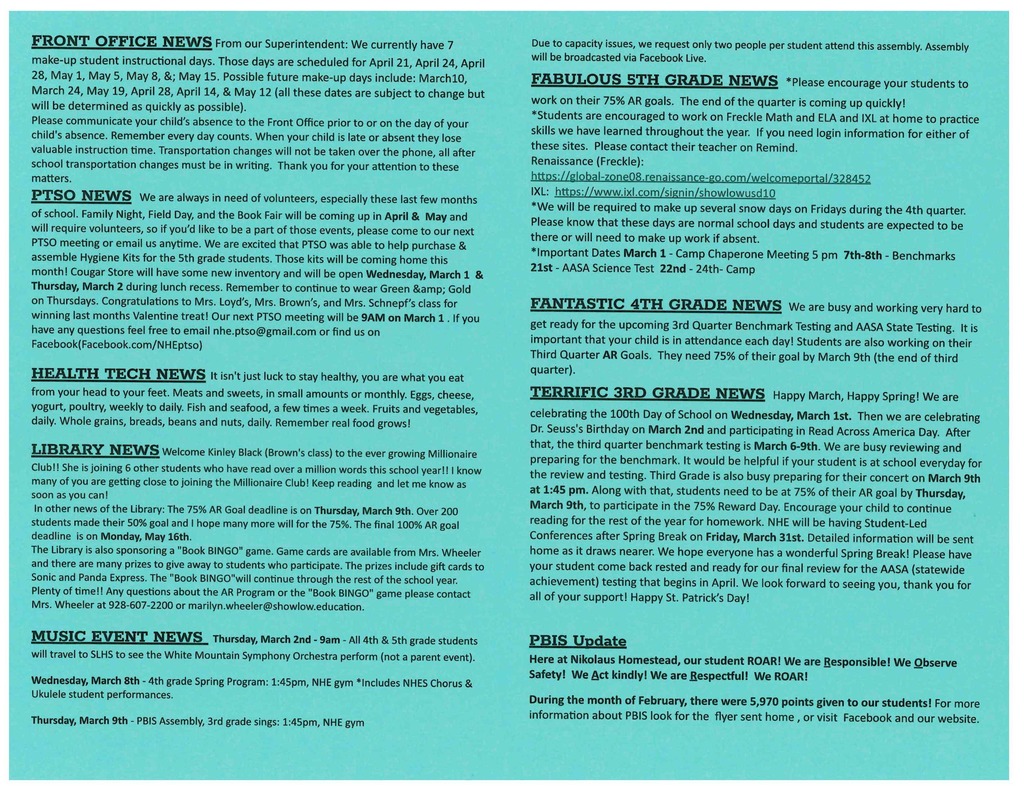 March 2023 Calendar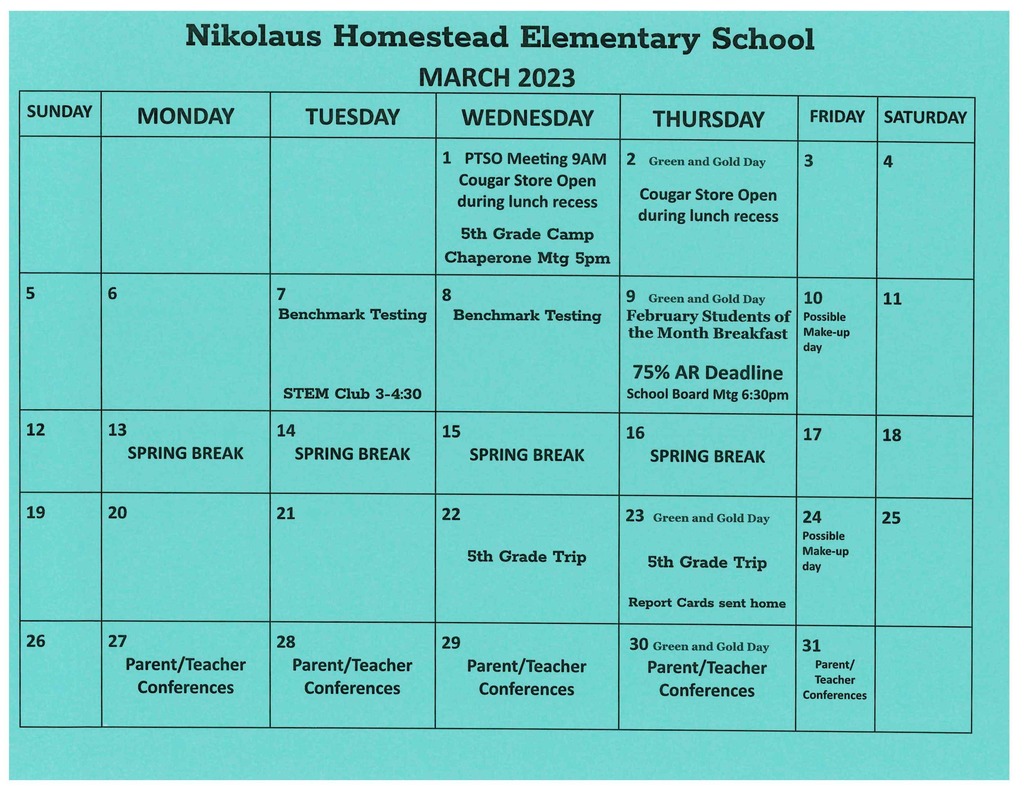 What is PBIS...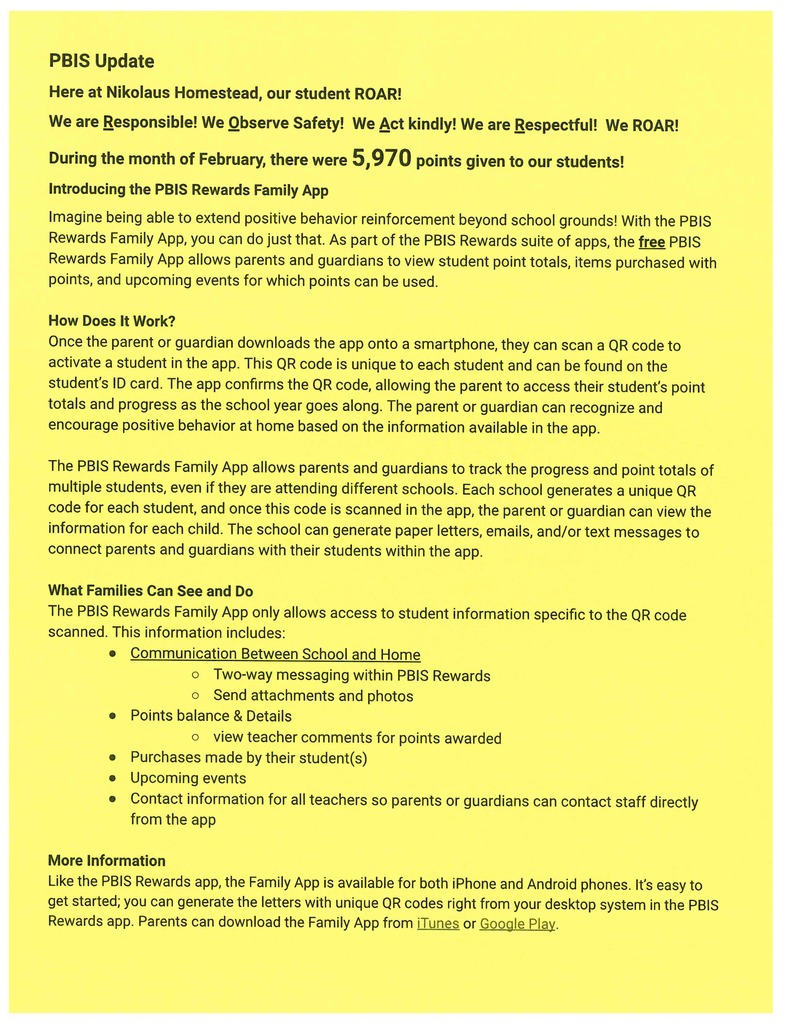 FEB 23, 2023 NHE will not be holding Friday interventions on 2.24.23. All activities for students that day are cancelled as well.
All Show Low USD' s schools are closed 2.14.23.
Backpack Snacks provides a weekend supply of food for White Mountain kids to eat at home when they do not have access to school breakfast and lunch. Currently, Backpack Snacks feeds approximately 210 students in the Show Low and Blue Ridge schools. It is your support that will allow us to keep going.. the kids in our community should not go hungry!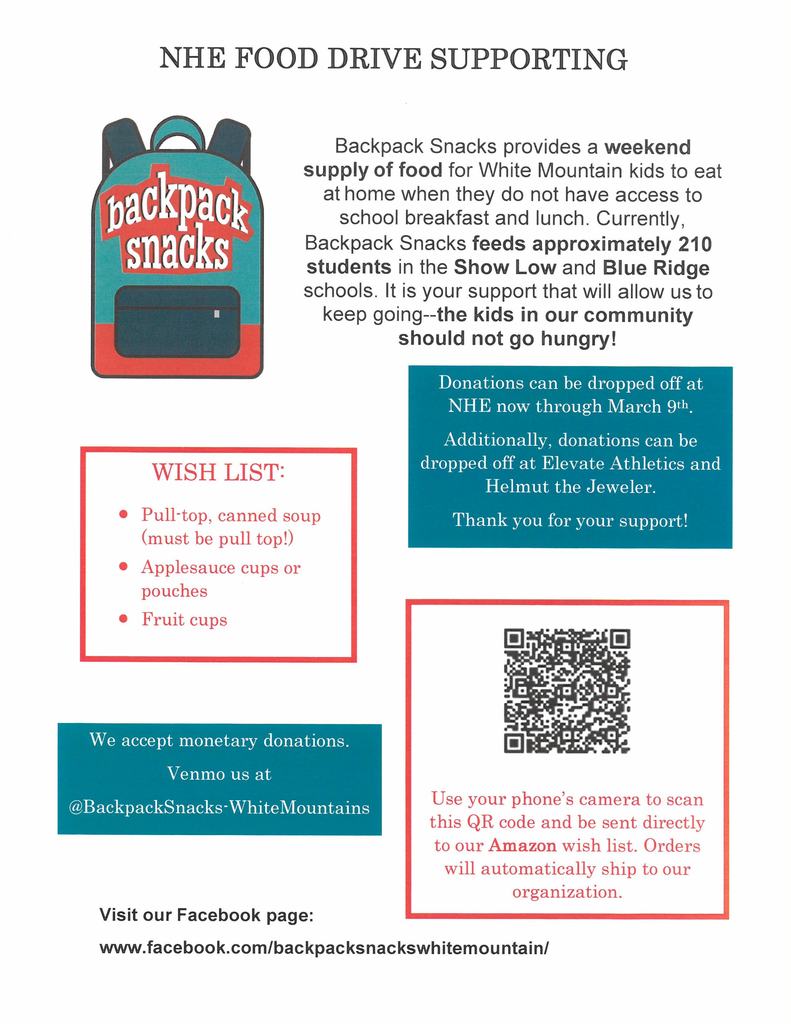 All Show Low USD schools are closed today 1.24.23.
All Show Low Unified School District schools are closed today (1.18.23) due to inclement weather.
School resumes on Monday January 2, 2023!
Dear Parents, It has been a great first semester and I am looking forward to the second. I have enjoyed getting to know our students and staff. We have accomplished a great deal so far but there is still work to do. Please remind your student(s) to do their best every day, and continue to work hard. Together we can accomplish great things! Sincerely, Rich Van Nostrand Principal Nikolaus Homestead Elementary School

Catch up with the latest student stories, events, and news updates. It's everything Show Low, in your pocket. If you haven't already, download the app! Download for Android
https://bit.ly/3H88bVa
Download for iPhone
https://apple.co/3xTWBcf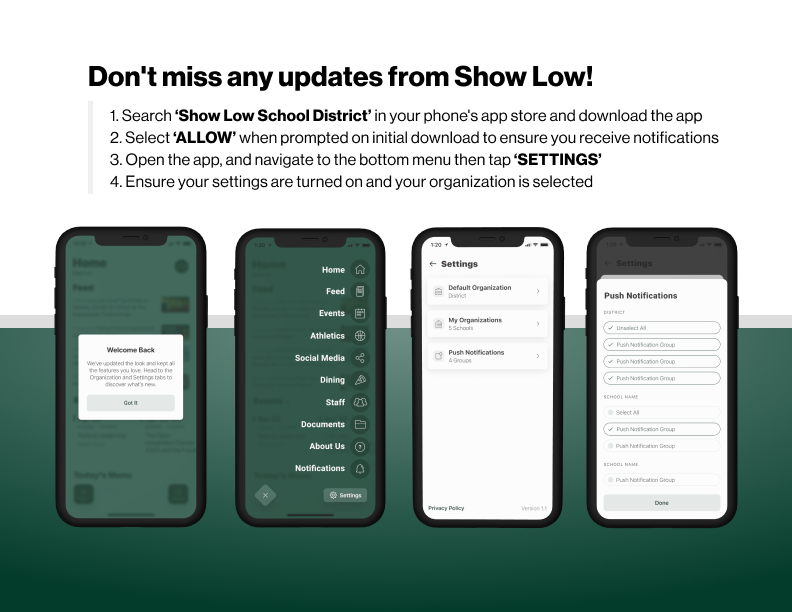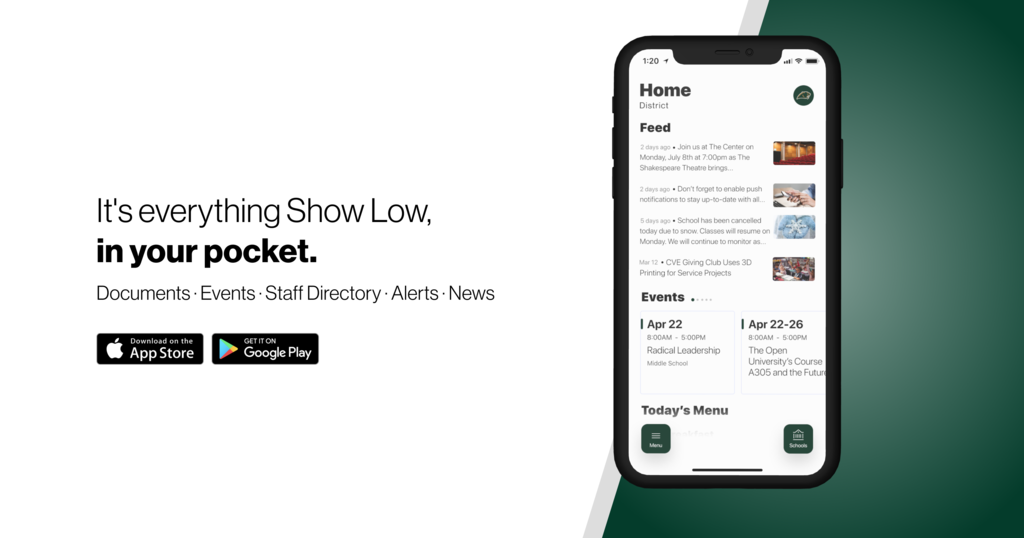 Dear Parents, It has been a great first semester and I am looking forward to the second. I have enjoyed getting to know our students and staff. We have accomplished a great deal so far but there is still work to do. Please remind your student(s) to do their best every day, and continue to work hard. Together we can accomplish great things! Sincerely, Rich Van Nostrand Principal Nikolaus Homestead Elementary School